655e1014c74bf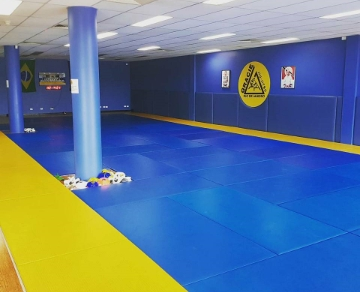 Looking for a workout that shatters the boundaries of traditional fitness routines? Try CrossFit at Bankstown Martial Arts! This is where strength, agility, and endurance come together in a powerful combination that redefines physical limits. Get ready to unleash the athlete within you!
Customizable Workouts:

Our workout programming caters to everyone—from complete beginners to CrossFit veterans.

World-Class Coaches:

Our coaches are certified CrossFit experts who know the ins and outs of functional training.

Expert Facilities:

Expect top-tier equipment, spacious setups, and all the chalk you could ever need for that perfect grip.
CrossFit is more than just lifting weights or sprinting; it's about complete fitness. From cardiovascular endurance to powerlifting strength, gymnastic finesse and metabolic conditioning, you'll be trained to excel in every aspect of fitness.
Eager to know more? Our team is just a call or a text away to answer all your questions. From the moment you step into our box, we're with you at every lift, every jump, and every personal record). Contact us today and become the athlete you were born to be!
655e1014d0c2f
I was intimidated by CrossFit at first, but the coaches at Bankstown made everything so accessible. Now I'm addicted!
Three months in, and I've seen improvements not just in my strength, but also my stamina and flexibility. This place is the real deal!
I started CrossFit to break the monotony of my regular gym routine. Now, it's a part of my life. The community here is amazing!
655e1014d2432
Frequently Asked Questions